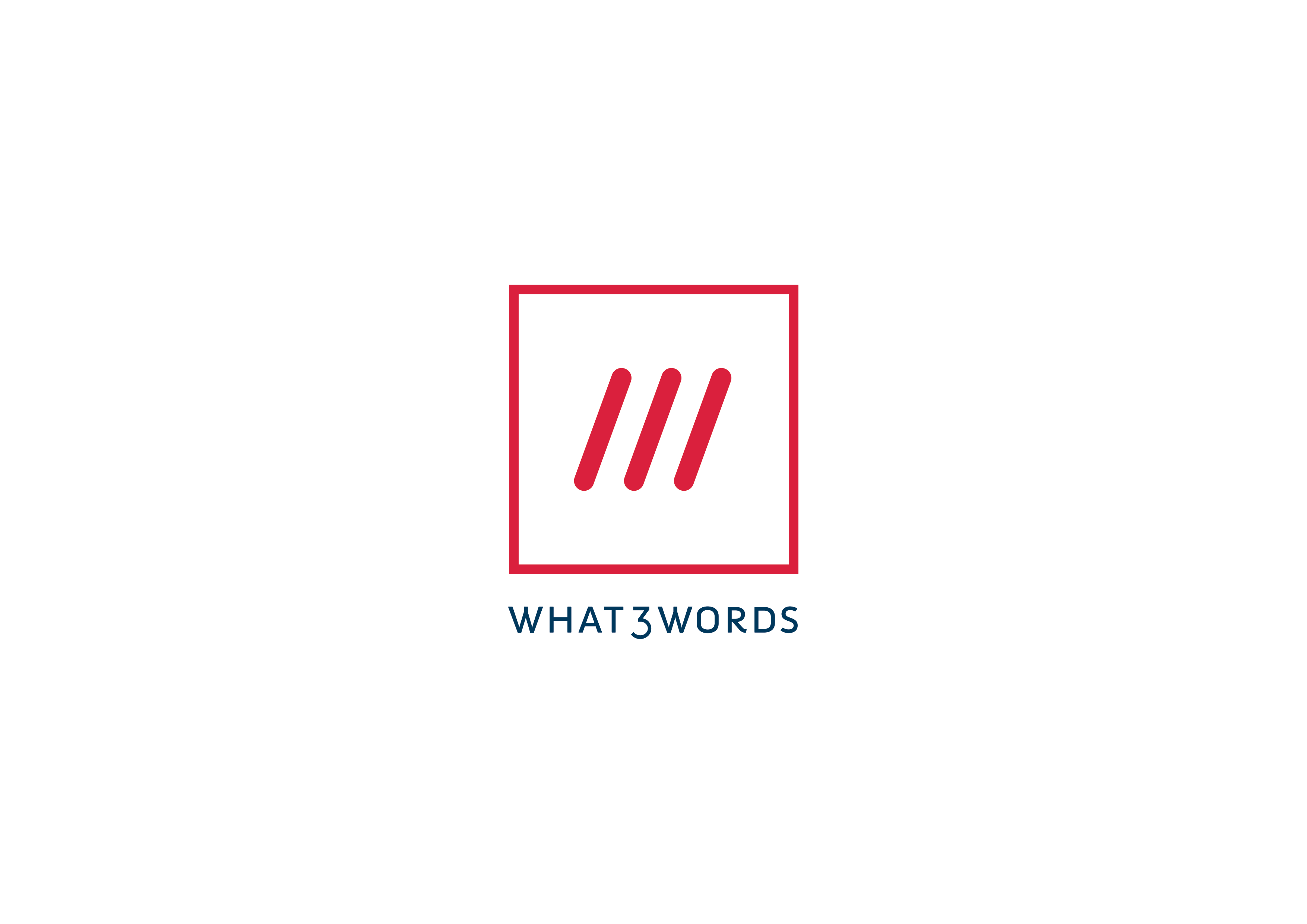 The disruptor literally taking on the world
The Virgin Media Business Disruptors to Watch 10 list, in conjunction with Fast Track 100, is back

In a climate of 'disrupt or be disrupted', we're determined to help businesses triumph, and our leading-edge research and round-up of 10 of the UK's most disruptive companies provides much-needed insight into how it's done.
We've spoken to the movers and shakers in our 10 finalists to find out what makes them tick. And in this instalment, we learn that it pays to dream big. Step up what3words…
When what3words was a newly founded startup in 2013, the four original employees made no secret of their global ambitions.
On the wall above their workspace they posted a £1bn vision for their disruptive firm, set to create an innovative address system. Now, it's well on the way to becoming a global standard for communicating location, and closing in on their target.
In the intervening four years they've been working hard to make their dream a reality, having since been joined by 46 new colleagues.
what3words Chief Marketing Officer, Giles Rhys Jones, says, "If you are a small business looking to disrupt, go as big as you can. You have to be ambitious. When we first started we wrote our strategy charts and it was to become a global standard worth over £1bn. We put that big on the wall. When there was four of us sitting in a tiny studio it seemed like a pretty big ask, but now there are 50 of us in four different markets with our system being used in 170 countries by over 600 businesses it is looking achievable."
When it comes to disruption it doesn't get much bigger than providing an alternative to postcodes; surprisingly the present system isn't nearly efficient enough.
Giles explains, "The world is badly addressed. The UN say that 75% of countries in the world don't have a well-maintained street addressing system, or indeed any at all. No post codes, zip codes or house numbers. There are about 4bn people who don't have addresses, which means they can't vote or get aid. Even in well addressed countries, postcodes are often too broad, there are duplicate street names and some of the most interesting places are not covered by street addressing at all."
So how does what3words actually work?
"What3words is a really simple way to talk about location," says Giles. "We've divided the world into 57 trillion three metre squares and given each one a three word address. For example, index.home.raft is the entrance to our office. The current postcodes drops a pin in centre of the Westway which makes directing a vehicle challenging. The idea came from the music industry. Chris, our CEO, used to organise live music events and was constantly frustrated about equipment being dropped off at the wrong place and guests arriving to the wrong concert. He sat down with a friend and bemoaned the fact that addressing around the world just wasn't good enough. Together they came up with a solution."
Navigating London's 14 Church Roads
what3words is now available in 14 different languages, with 14 more being added next year. In 2018, What3words addresses will also be navigable in Mercedes Benz cars. The system's accuracy makes what3words attractive to a variety of businesses, and therefore potentially very lucrative.
"We charge businesses for our code and lots around the world are building what3words into their services," says Giles. "If you've got a navigation app, a delivery app, a postal service app, or a car, we license our software to you. Delivery businesses or postal services can be made much more efficient. We can also save customer frustration. For example, if I get into my car in London and say 'Take me to Church Road', it will ask, 'Which of the 14 different Church Roads would you like to get to?' So there is huge ambiguity in street addressing. We can also save lives and are being used by the likes of the Red Cross and the UN. The Mexican government used what3words in the wake of the recent earthquakes there."
Unsurprisingly, disruption is close to the hearts of the what3words management team.
Giles says, "Disruption is massively important, but in the very positive sense of the word. It is often thought of as a negative thing, but our whole business model is based upon partnerships so we are not trying to disrupt to replace; we are trying to disrupt to improve everybody's business."
As for the secret of what3words' success, Giles doesn't have to think twice:
"Technology is fundamental. The mobile phone is an essential device to what3words. The ability to run an algorithm that will turn GPS coordinates into words and that allows me to carry the worlds addresses in my pocket is unlocking huge economic and social potential. It also helps me meet friends at festivals."
We wish Giles and the rest of the what3words team all the best as they continue their disruptive journey.
Get Insights & Customer Stories from Virgin Media Business
Accelerate your business growth
with information, advice and more