Empower your people to work from anywhere
with a full suite of call features, instant messaging,
crystal clear video meetings and more,
all underpinned by next-gen security.
Talk to one of our Cloud Voice specialists
08009530180
Our sales team are available Mon - Fri, 9am - 5pm
One secure platform. Limitless hybrid working.
Now with Cisco Webex built in.
Cloud Voice works
seamlessly with your current service provider, giving you a full suite of call
features on any device, wherever people are working
Instant messaging,
easy file sharing and real-time collaboration, with a full history of activity
and content always at your fingertips
High-definition video
and voice calls, instant messaging, simple screen sharing and calendar
integration makes remote collaboration painless
Choose your perfect Cloud Voice plan from just £8 per month
Whether you've got functional devices like conference room phones that don't get a lot of use, staff working in fixed remote locations, or a workforce on the move, we've got a plan for you.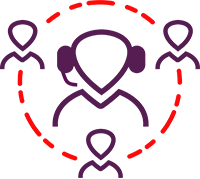 shared devices like lobby or hotel phones, university dorm phones, phones on a warehouse floor etc.

Fully featured cloud-based phone system, including:
Hold
Forward
Park
Hunt groups
Transfer
Plus loads more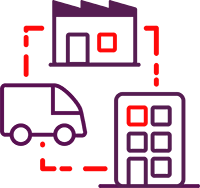 people who work from a fixed location, whether that's at home or in the office.        
All the features of Functional, plus:
Voicemail with email notification
A host of call features like, auto call back, push to talk and single number reach
Collaboration desktop software client for instant messaging, presence, audio and video calls (in the office or at home)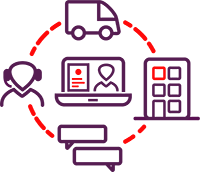 empowering people to be productive and collaborate effectively wherever they are, at all times.
All the features of Functional and Fixed, plus:
Hot desking
Collaboration apps for tablet and mobile
Boost your Cloud Voice plan with optional extras
Call recording with six months' free storage and up to seven-year retention
Central call queues
(ACD)

Basic call centre & supervisor functionality
Additional auto attendants (one included)
A range of Poly or Yealink phones, conference, headsets, webcams and more
You need a cloud partner that gets things done
£13 billion invested in our network, 99.85% service availability and a tem of specialist engineers working around the clock.

You're looking for cloud technology you can trust
Fast delivery, easy integration, automatic updates and zero hidden costs.

You want a service that feels like yours
Access-agnostic cloud migration tailored to you, at your pace, with flexible contracts and end-to-end managed service.

INSIGHTS & CUSTOMER STORIES
What's new in cloud communication? Check out our latest cloud communication news and advice
Can my business get Cloud Voice?
The short answer is yes. Cloud Voice is network-agnostic so as long as the bandwidth is sufficient the service is available. And with PC and laptop soft clients, mobile and tablet apps and physical desk phones options available it can work with most setup requirements.
How do I choose which licence option to take?
Choosing a particular licence type can seem tricky, but we can set up a call with our Cloud Voice specialists who would be happy to have a call to understand your requirements and build a proposal to suit your needs.
What happens to my Cloud Voice service if my broadband goes down?
This is a key concern for most businesses when looking at moving to an VoIP phone system, but luckily resilient phone systems are now easier to achieve than ever. With the mobile applications available to run over 3G, 4G and 5G, even if the main connection was to drop your customers can still contact you and operate as usual. If you want to ensure this does not happen then our business broadband is 99.9% reliable and 4G backup means that if it ever does go down you will be instantly switched to the 4G network for uninterrupted coverage. Or look at ourleased line options for a dedicated connection with guaranteed speeds.

Can I keep my current business phone number if I switch to Cloud Voice?
Yes, normally you can keep your number from any other UK provider even you're moving to a new area as we don't rely on physical switches to house the numbers.
We use Microsoft Teams/Cisco Webex for meetings. Will they still work with Cloud Voice?
Integrating meeting systems, telephony platforms, instant messaging systems and presence trackers is one of the easiest ways to cut down on the number of systems your employees are using on a day-to-day basis. Our system is based on Cisco's BroadSoft and Webex technology meaning we instantly connect these together. But if you're using Microsoft Teams we have you covered too. Our softphone licences can connect directly so you can keep using Teams as normal while we handle your external calls in the background.

What are the Webex options available to me?
• Robust calling over Cloud Voice
• Used where a customer prefers, or is already using, a different messaging client, like MS Teams or Slack

• Softphone +
• Instant messaging, interactive whiteboards, team spaces and file and desktop sharing.
• Basic +
• High-definition video conferencing for up to 25 people, external guests in meetings, personal meeting rooms, with audio and VOIP dial in options

• Standard +
• Meeting recording, remote desktop control, presenter controls, transcription, up to 1000 meeting participants, and more

Cloud Voice Inclusive Minutes Tariff Acceptable Use Policy
1.1. This acceptable use policy ("AUP") outlines the principles that govern use of the Cloud Voice Inclusive Minutes Tariff provided by Virgin Media Limited in connection with your Virgin Media Cloud Voice services. This acceptable use policy covers your usage obligations for your Virgin Media Cloud Voice Inclusive Minutes Tariff. It forms part of your contract with us, along with our standard terms and conditions and Cloud Voice product specific terms. This policy sets out your usage obligations giving you information required to ensure your usage is compliant.
1.2. You must read this AUP very carefully. It is important. It forms part of your agreement with us.
1.3. "User(s)" or "you" means customers or anyone else who uses or accesses Virgin Media Cloud Voice services.
1.4. We may amend, modify, or substitute this AUP at any time. Your continued use of any Virgin Media services after any such amendment, modification or substitution constitutes your acceptance of any new AUP. We recommend that you visit our website regularly to check for any updates or amendments to this AUP.
Use of Cloud Voice Inclusive Minutes Tariff
You have an obligation to use the Cloud Voice inclusive minutes tariff for legitimate business purposes only. Failure to adhere to the policy may result in a loss of or restriction to your service. Below is a non-exhaustive list of your obligations and the types of activity which you should avoid.
2.1. Any usage intended to manipulate the standard call routing process is forbidden.
2.2. You must not resell our services for the purpose of earning financial revenue or other reward. Including the use for calling "cash back" or "cash for calling" numbers (i.e. where you are paid, in monetary or other terms (e.g. by receiving gift vouchers, credits for goods or services, or anything similar) by the provider for calling that number is not an acceptable use of our services.
2.3. You must not use our services, or permit others to use them, in any way that is unlawful or illegal or in any way to the detriment of other users. Further, you must not use our services for fraudulent or criminal purposes (including making calls, sending messages, or posting or downloading content which is offensive, defamatory, indecent or a nuisance).
2.4. We reserve the right to investigate, suspend or terminate your services where it becomes apparent that they are predominantly used for; a. Calling international calling card numbers; b. Used predominantly for calling conference call facilities
2.5. Any other usage that result in a usage pattern or patterns that are disproportionate to the overall type, amount, duration and/or extent which would be expected from good faith usage of our Network or Services (also referred to as "artificially inflated traffic") is prohibited and we reserve the right to suspend your services if this type of usage is discovered.
3. Virgin Media enforcement actions – our rights to investigate, suspend, restrict, or terminate your services
3.1. We reserve the right to investigate any suspected violation(s) of this AUP.
3.2. We will take action if you abuse our services. The actions we may take, in our sole discretion, at any time include but are not restricted to:
a) a quick chat on the phone or an informal email asking for your cooperation;
b) suspension of your account or service (with or without notice);
c) restriction of your access to all or any part of our services (with or without notice); or
d) termination of your account (with or without notice).
3.3. If a suspension is imposed, then this may be lifted at our discretion upon resolution of the AUP breach and confirmation from you that this usage behaviour will not continue, If further breaches take place we will progress termination of services.
3.4. Prior to termination of services as a general rule, we will attempt to work with Users (but are not obliged to do so) to avoid future violations of the AUP.
Cooling Off Period
You have the right to terminate your contract during the Openreach Transfer Period, which is 10 full working days from when we are notified by Openreach that they will activate the line.
Contact our Enterprise and Public Sector sales team
To get more information about our products and services for Enterprise and
Public Sector businesses, fill in the form below, and we'll come straight back to you.
Existing customer?
If you have an enquiry, please see our Help & Advice page
for information and ways to get in touch.