Flexible, cloud-based voice and collaboration technology
tailored to your network
Call us to discuss your solution on
08009530180
Our sales team are available Mon - Fri, 9am - 5pm
How will Cloud Voice help your business?
By replacing your traditional hardware based phone system with a more flexible cloud-based solution, you can…
Respond to changing demands fast enough to make sure you're never disconnected from your customers
Reimagine the way you talk to your customers - create a more cohesive, tailored experience with Cloud Voice
Improve productivity and engagement - give your staff effective remote working tools
Keep sensitive information safe without ever slowing your staff or customers down

Guidance: get specialist advice based on your existing technology and infrastructure, with a solution that's designed specifically for your current and future needs
Flexibility: choose one of three Cloud Voice bundles or a completely bespoke package. Only ever pay for what you need, when you need it
Speed: get everything up and running in just a few days, with minimal disruption to your workday
Support: we'll work side-by-side with you throughout the process, ensuring Cloud Voice delivers the business outcomes you want
Choose a plan that suits your needs from just £8 per month
Whether you've got functional devices like conference room phones that don't get a lot of use, staff working in fixed locations or a workforce very much on the move, we've got a plan for you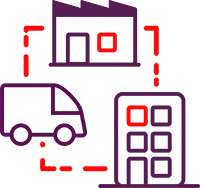 people who work from a fixed location, whether that's at home or in the office.
All the features of Functional, plus:
Voicemail with email notification
A host of additional call features like, auto call back, push to talk and single number reach
Collaboration desktop software client for instant messaging, presence, audio and video calls (in the office or at home)

Boost your plan with optional extras
With a range of add-ons to help you build your own bespoke solution,
Cloud Voice offers more than just connectivity:
Call recording with six months free storage and up to seven-year retention.
Central call queues
(ACD)

Additional auto attendants
(one included)

A range of Poly, Yealink, and Panasonic phones and accessories: conference, desk and wireless
Inclusive Call Package
Inclusive calls are subject to our fair usage policy which can be found in our Cloud Voice Special Terms.
The number of minutes per eligible Cloud Voice license, per month should not exceed the amounts below:
1. UK Geographic Calls – 3,000
2. UK Mobile Calls – 1,000
If the number of minutes per eligible Cloud Voice license is in excess of the threshold set out above, Virgin Media Business reserves the right to charge all over use minutes on destinations where usage per user is in excess of the call spend amounts set out above – all the rates set out in special terms; or suspend the Cloud Voice Inclusive Call Package.
Cooling Off Period
You have the right to terminate your contract during the Openreach Transfer Period, which is 10 full working days from when we are notified by Openreach that they will activate the line.
Contact our Enterprise and Public Sector sales team
To get more information about our products and services for Enterprise and
Public Sector businesses, fill in the form below and we'll come straight back to you.
Existing customer?
If you have an enquiry, please see our Help & Advice page
for information and ways to get in touch.
INSIGHTS & CUSTOMER STORIES
Learn more about what we can do for our customers