It's connectivity you can control
Want to know all about Virgin Media Business Wholesale?
Why not sign up to our mailing list today?
Why choose us for Ethernet?
Whatever, wherever and however you want to connect, our Ethernet respects your choice of routers, protocols, locations, bandwidth and distance.
We can even go on to supply and install your router before handing that over for your control too.

Choose your Ethernet Connectivity
For more detail speak to your account manager today
Handling multisite connectivity is simple. Create rings, mesh or hub and spoke with National Ethernet, offering flexible bandwidth to every corner of the UK with our own fibre and extensive network or through a choice of partners. Our strategic interconnect sites in key data centres have 1Gb and 10Gb ports ready for your connection. Need resilience? We offer shadow VLANs to an alternative interconnect of your choice.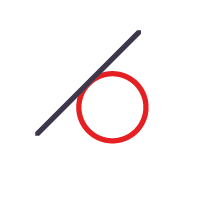 For high performance metro connectivity at the right price, Ethernet Extensions will meet your needs. With 100Mb, 1Gb and 10Gb options, this dedicated Virgin Media fibre link supports jumbo frames with less than 2ms latency, ensuring data transactions and transfers are reliable and fast without breaking the bank. We can deliver it all in just one visit. While we're on-site installing a National Ethernet solution we can also install a second piece of equipment such as a router. If you chose a managed router install we can supply and/or install a router for the backup circuit at the same time. These options are available at the location for both ends of the NE circuit.

Want to add to it and combine with another service?
Whatever you're looking to achieve — from new and ambitious revenue growth to a quick tactical solution – our friendly and experience team will help you design the optimal solution.
You can register to work with us by following the below link.
Further information to download
For more detail on our Ethernet Services you can download our latest infographic here or data sheet here.
You can use our NE and EE services with a Remote Ethernet loopback. Download our "How to" Ethernet Loopback PDF here.

We've made a multi-million pound investment to transform our 10Gbps portfolio as part of Project Spark. For further information download our Project Spark infographic here.
We're keen to meet new companies, especially those specialising in areas such as systems and network integration, communications and IT services. If you like the look of us, get in touch
INSIGHTS & CUSTOMER STORIES
Learn more about what we can do for our customers