Invoice Innovation - Transform the way you pay with MyBill
It's no secret that no one really enjoys paying bills. Even when it's a necessary part of a successful small business, the feeling you get as you watch hard earned money disappear from your wallet is rarely a pleasant one.
But what if a bill wasn't just a dull piece of paper that documented your outgoings? What if it could help you better manage your resources, funnel money to where it was most needed and above all, make smarter business decisions? This is the goal of MyBill, our online billing application designed to make the whole invoicing process as simple and intuitive as possible.
Let's start with the basics. MyBill is free to all our business customers and registering couldn't be easier. Once you've registered, you receive a username and create password, which you use every time you log in to the application. The home screen will give you a breakdown of all of your accounts, including current invoices and a series of key observations and watch points that highlight significant trends or areas of spend.
MyBill is designed to be simple, straightforward and accessible to businesses of all shapes and sizes. Whether you're an established business or a brand new start up, the interface is highly intuitive, displaying crucial data in a concise, clear format. Furthermore, to help businesses navigate the app and squeeze as much value as possible from it, we've created a series of short videos that explain how to use MyBill's key features, access reports and cost centres, as well as complete simple tasks like adding and managing new users.
So far, so normal. There are plenty of applications designed for small businesses that give similar information, on everything from HR to office administration. However, this is where MyBill steps it up a gear. Our application doesn't just show you the data, it gives you the power to control it. With 13 months of historical data to look back on, 12 premade report templates and the freedom to create your own, highly customised reports and cost centres, you can get granular, detailed analysis of spend and call activity across each area of the business.
In practice, this means that with MyBill, you can start to make intelligent, proactive decisions about the resources you use with Virgin Media Business. For example, let's say you've created a cost centre report that breaks down the number of calls each area of your business makes by location, frequency and cost. From this it's it's then easy to identify who requires the most resources and why. If the sales team is making frequent international calls to potential clients, you can isolate the cost of these specific calls in your MyBill cost centre and compare them to the relative value this activity generates. Depending on the data, you now have a business case for optimising the process of making sales calls overseas, or conversely, the evidence to allocate further resources to a highly valuable part of your business.
Signing up to MyBill is ludicrously simple, and can work wonders for your invoicing process. It streamlines your billing, gives you key data in a simple, concise format and makes it easy for you to make the right decisions for your business. What's more, the ability to give key stakeholders easy access to crucial cost and call data means that they can optimise their performance month on month, ensuring efficient use of valuable (and often finite) resources.
If all that wasn't incentive enough, with the launch our brand new series of MyBill videos, you'll have simple step by step tutorials designed to help you make the most of the app. Before you know it, you'll be analysing call data, making proactive business decisions and wondering why you ever dealt with your bills in any other way.
Get all the insights straight to your inbox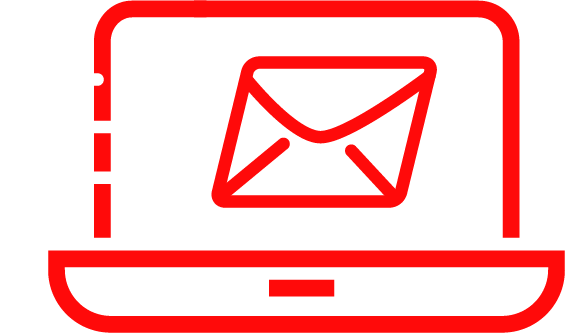 Download our top guides and reports
Like this article? You may also be interested in these too!