Technology, transformation and the future of law enforcement
On 7 November 2017 Virgin Media Business in partnership with The New Statesman, hosted a round table event at Portcullis House, Westminster. The event brought together a group of experts to discuss the challenges and opportunities for policing posed by technological transformation.

The discussion was initiated by Nick Hurd MP, Minister of State for Policing and the Fire Services, followed by a robust and insightful debate with leading figures from the Police community including Police and Crime Commissioners and heads of Police technology bodies.
There was a great conversation that covered current challenges; such as adapting to meet changing demands and adjusting policing models so they fit today's reduced budgets, as well as the opportunities that digital technology presents. Of particular interest were the results from a recent survey we conducted with iGov that gave us some fascinating insights and dispelled a few myths, one such being that the biggest driver of digital transformation in the police force is not cost efficiencies, as we believed. In reality, the main driver is the improvement of service provision to the Public - putting the citizen at the heart of policing while modernising policing and increasing staff.
When it comes to barriers, although budget undoubtedly remains an issue, legacy infrastructure actually poses the most significant barrier. After two hours of in-depth discussion - on everything from national networks to the role of the individual 'digital policeman' - we came away with a much clearer understanding of the future shape of law enforcement, as well as what we can work on together to make this a reality. We followed up the event with an 8 page supplement in the January 2018 edition of The New Statesman.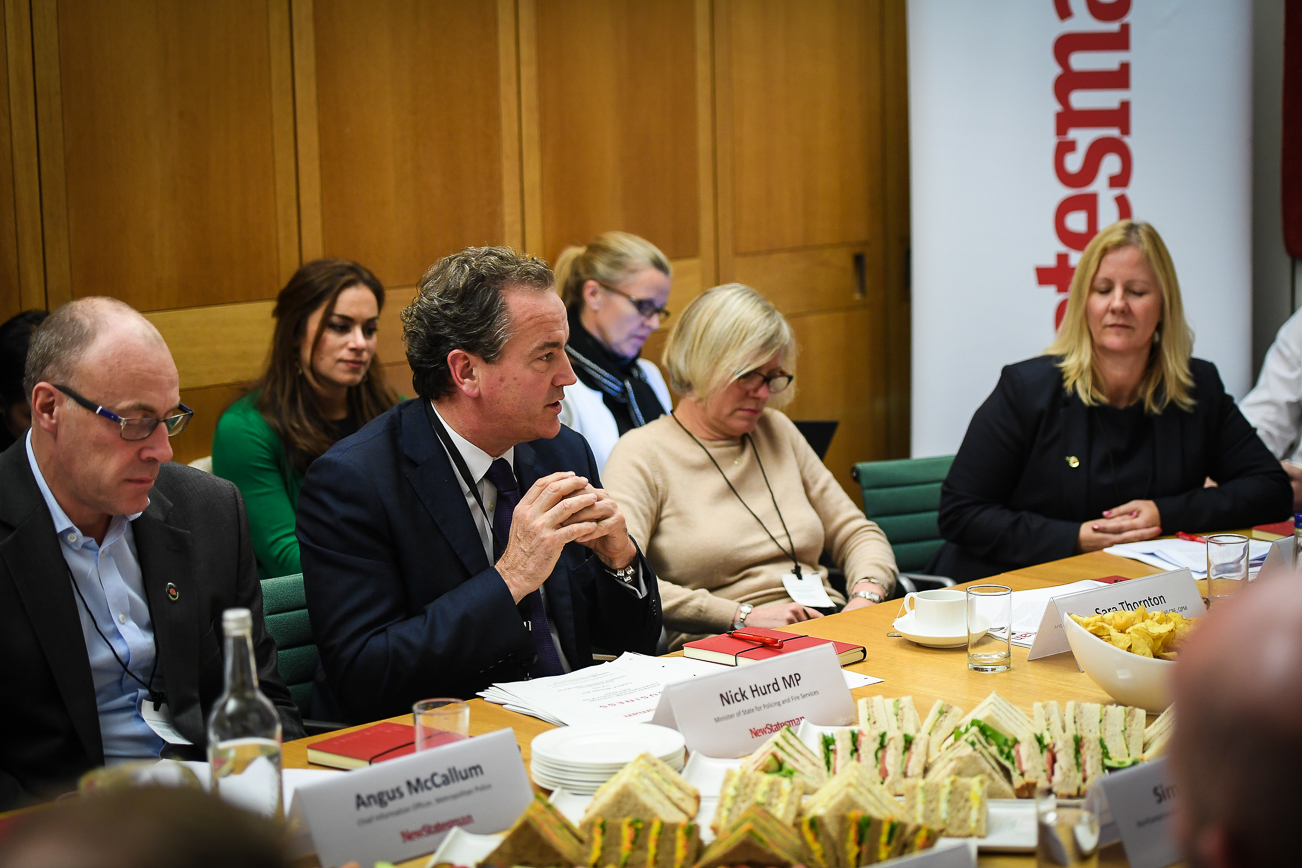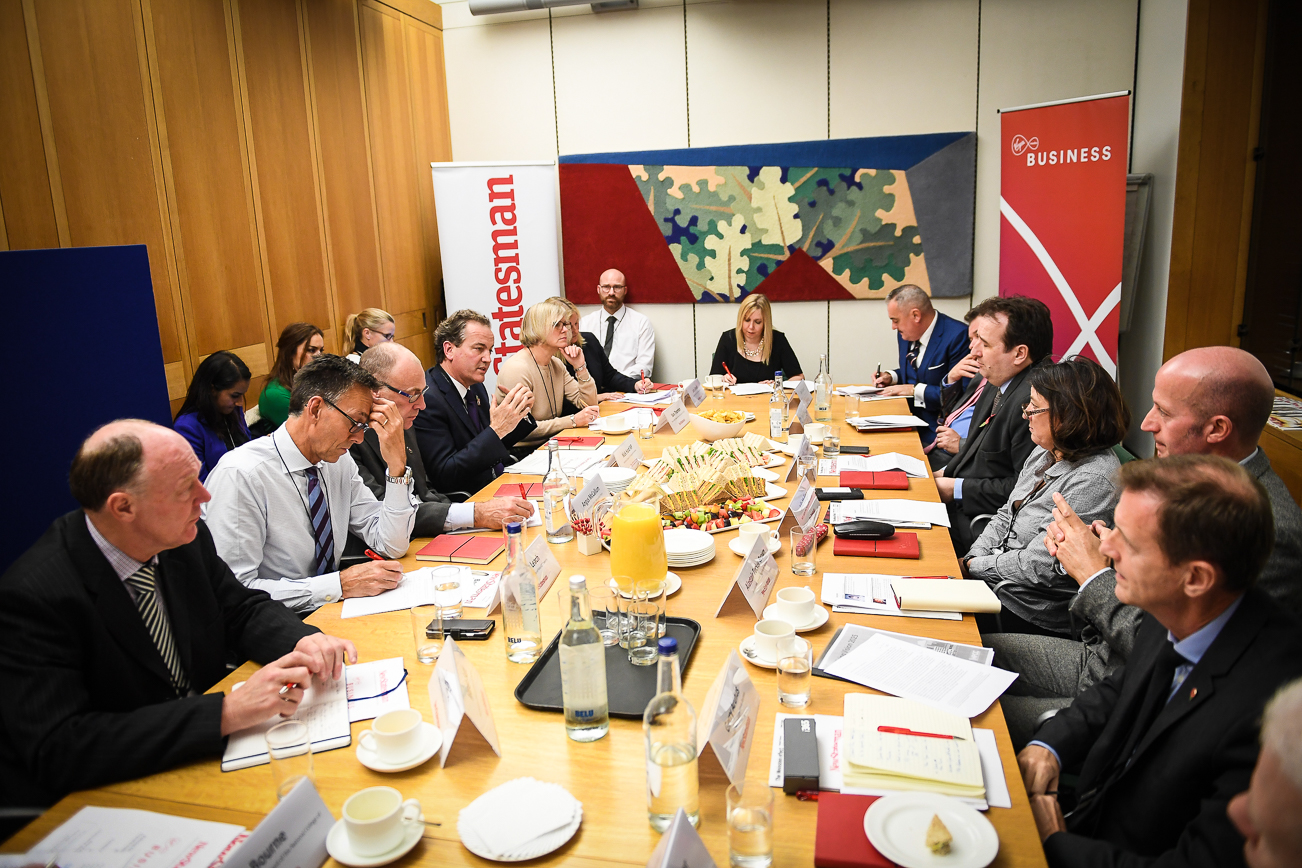 Challenges and Barriers in Digital Policing
Virgin Media Business provide technology services to over 75% of the UK's Police Forces and we believe in listening to the views of the people who commission manage and rely on our services day in and day out – then acting on their insight to provide meaningful technology solutions. With this in mind, in June 2017, we partnered with iGov Survey to investigate the challenges and opportunities presented by the 'Policing Vision 2025'. The aim of the vision goes far beyond making savings or incremental reform – considering how policing as a whole can be transformed with the public at its heart. Our resulting report contains responses from a cross-section of senior individuals across 18 unique police organisations.
It was encouraging to see that all participants had begun to respond to the vision. However, just under half told us that there are still key barriers preventing them from fully embracing digital transformation. Only 11% were confident that their ICT infrastructure is completely ready and just 6% strongly agreed that they had the right mix of skills and experience within their organisation.
We strongly believed that budget would be the number one barrier to achieving the vision; however, this was not the case, with insufficient staffing resource together with a lack of necessary in-house skills stated as the major barrier. Participants also identified the state of their current infrastructure as a key barrier to unlocking their digital potential, with the majority (88%) citing capacity and speed issues on their own network as the main inhibitors.
The results of our survey clearly demonstrate a strong desire across police organisations to embrace technology to achieve efficiencies, improve collaboration and drive better citizen engagement. This extends to planning for the future, where the majority told us that they will continue to integrate systems, wherever it is possible. Following digital transformation, respondents told us that they had plans for training, upskilling and redeploying staff and yet, no one felt that the technology was currently in place to support this.
In summary, our survey results demonstrate that police organisations are keen to collaborate and promote local and digital policing underpinned by innovative technology solutions. Legacy infrastructure, lack of resources and limited budgets are still holding some forces back, but with the right digital partner, a flexible and connected force can become a reality.
Download our top guides and reports
Like this article? You may also be interested in this too!