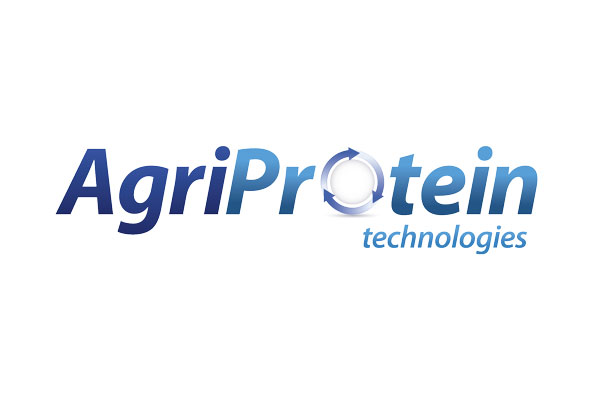 DISRUPTOR 10: AgriProtein
Creepy, crawly and packed with protein!
The Virgin Media Business Disruptors to Watch 10 list, in conjunction with Fast Track 100, is back.
In a climate of 'disrupt or be disrupted', we're determined to help businesses triumph, and our leading-edge research and round-up of 10 of the UK's most disruptive companies provides much-needed insight into how it's done.
We've spoken to the movers and shakers in our 10 finalists to find out what makes them tick. And in this instalment, we learn that even the most traditional industries are ripe for disruption. Step up sustainable animal feed firm AgriProtein…
An environmentalist, accountant and scientist walked into a bar and began to discuss feed price inflation.
This isn't the start of a corny joke, but the real-life scenario that led to the founding of one of the UK's most disruptive companies. AgriProtein uses the larvae of black soldier flies to create a sustainable, high-protein animal feed that has the potential to fundamentally disrupt a market dominated by fishmeal.
Founder Wilco Drew says, "The three of us went for a drink around the time of the Arab Spring and were discussing why in some sophisticated North African countries, parents were putting their kids to bed hungry. The answer was feed price inflation, which was making prices sky-rocket. We thought there must be something that could be done about it. The main animal protein in the world today is fishmeal, which has gone up almost 400% in the past five years. Now we have developed a cheaper alternative."
The concept is relatively simple. AgriProtein makes animal proteins out of larvae to turn waste into food for fish, chickens, pigs and pet dogs and cats.
Wilco says, "It's not very exciting, it's just maggots, the natural food of many things in our supply chain. For example, chickens have those funny little feet to scratch in the ground and beaks to peck for maggots. Fish leap out of rivers to catch flies and small fish hunt for aquatic insects. We like to remember how nature always had it in its supply chain."
While many disruptive firms are targeting more consumer-orientated industries like hospitality and transport, so far agriculture has got away relatively unscathed. For a young and innovative firm such as AgriProtein, this has proved a huge advantage.
"Agriculture is a deeply unsexy industry," says Wilco. "There are enormous agricultural businesses that people don't really know about. It's not very retail as it sits behind food, which we all know because we directly consume it. One of the things about the animal protein sector is that it hasn't innovated much over the last hundred years. Really there have been no great advances, and that is why agriculture is such a great place to look for disruption."
Social and environmental conscience
AgriProtein has a growing staff of 110 and recently moved its headquarters from South Africa to the UK. Besides taking a keen interest in environmental issues, the firm has a social conscience and is proud to provide employment in one of South Africa's most deprived areas.
"AgriProtein is very socially minded," says Wilco. "In our South African operation we have really focused on job creation and have done extraordinary work in the locality with over 100 staff in an area of extreme economic disadvantage. Of course, things won't be the same in higher labour cost environments, where we will scale down manual labour and increase our engineered solutions."
So has technology played a large part in shaping the business?
"Absolutely," says Wilco. "We have incredible technology. Our Austrian engineering partners have delivered amazing machines so that if you walk into our factory it feels like a car factory might, with robots and all the rest. We have world-class solutions."
The move to London marks the start of AgriProtein's next chapter, and Wilco makes no secret of the firm's ambitious plans for the coming years.
He says, "We are excited about 2018, when we will start three new factory builds capable of taking in 250 tonnes of organic waste every day. The year after that we'll build 8 factories. And over the next 10 years there will be a total of 135 factory builds."
It's all very impressive, but Wilco remains coy about giving advice to other businesses trying to make their way in a hugely disrupted world.
"I feel unqualified to give advice to anybody," he says. "Perhaps I could show the list of failures we have made over the last eight years and how much we have messed things up. I guess all that we have done right has been down to the strength of our management."
And to think it all started with three friends having a drink in the pub. We wish Wilco and the rest of the AgriProtein team all the best as they continue their disruptive journey.
Get Insights & Customer Stories from Virgin Media Business
Accelerate your business growth
with information, advice and more