Digital Evolution: Meet the Speakers
We welcome a selection of fantastic speakers joining us at Digital Evolution on November 23, 2017 at Titanic Belfast. Between them they will be addressing the contemporary digital challenges and opportunities in Northern Ireland. Want to find out a little more about them?
Tony Hanway, CEO, Virgin Media Ireland

One of Ireland's most experienced ICT leaders, Tony Hanway is CEO of Virgin Media. As CEO of Virgin Media he has responsibility for all Liberty Global cable operations in Ireland plus TV3, Ireland's number one commercial broadcaster.
Tony has served on the executive boards of companies across five European countries, including CEO of O2 Ireland and Chief Commercial Officer with Telefonica O2 Deutschland.
Prior to O2 Telefonica, he worked with AOL Europe and served as Vice-President Customer Care with AOL UK and Managing Director AOL Europe Operations Ltd. Tony is from Dublin.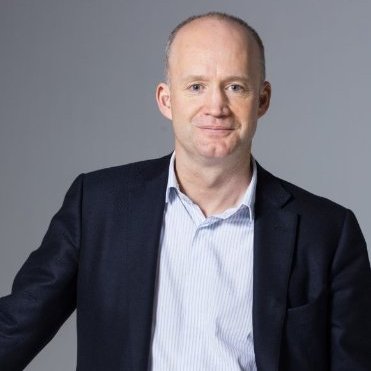 Simon Balfe, Agency Development Manager, Google

Simon has over 10 years' experience in Digital Marketing. He has worked with a wide variety of clients, including Digital Advertising Agencies, Online Retailers, Private Healthcare and Pharmaceuticals. Simon worked on early digital projects within the Pharma industry and then moved to a role in eBay working with some of their top UK clients.
Following this, Simon moved to Google, working with the largest UK retailers, working alongside them to utilise the best mix of Google's advertising solutions.
He now works with a number of the fastest-growing Digital Advertising Agencies in the UK and Ireland.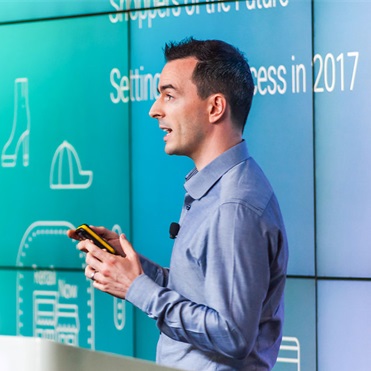 Mark Haslam, Managing Director, Loud Mouth Media
Mark Haslam is the founder and Managing Director of Loud Mouth Media – a specialist digital advertising agency based in Belfast, with offices in Dublin and Glasgow.
Having gained valuable online advertising experience working as a Web Consultant in the telecommunications industry, Mark's fervent passion for digital instilled his vision and motivation to set up his own Pay Per Click advertising agency in 2011. His aim was to do PPC differently - creating more transparent, measurable digital experiences and building strong, mutually beneficial relationships with clients.
Six years later, Loud Mouth Media is a multi-award winning Google Premier Partner agency. Mark now leads a young, versatile team of 12 managing over 100 client accounts for local and multinational businesses. He is widely recognised as a 'no-nonsense PPC expert' and was recently awarded 'Business Personality of the Year 2017' at the Digital DNA Awards.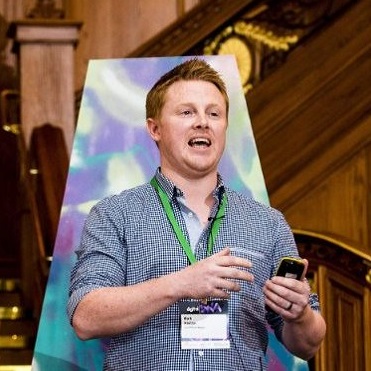 Roseann Kelly, CEO, Women in Business Northern Ireland (WIBNI)
Roseann Kelly is CEO of Women in Business NI (WIBNI). It is the largest and fastest growing business network for female entrepreneurs and senior business leaders in Northern Ireland with over 2500 members spread throughout all industry sectors.
Roseann joined Women in Business NI soon after the organisation was formed in 2002 as a voluntary Director; she held the roles of Vice Chair, Treasurer, and Company Secretary during that time. She has been Chief Executive of WIBNI since 2009 overseeing a period of rapid growth and a successful sustainability strategy.
Roseann sits on the Department of Employment and Learning Ministerial Strategic Advisory Forum. She also sat on the DEL Expert Panel for the Review of Apprenticeships and on the Youth Training Review Panel. She is a Committee member of both WINET and the Women's Fund for NI. In 2014 she was invited onto the Advisory Board of the SME Development Institute at the Ulster University Business School.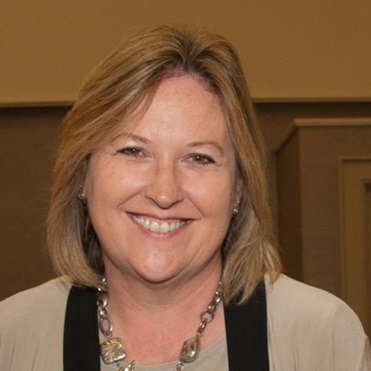 Dr Aislinn Rice, Executive Director, Analytics Engines
Dr Aislinn Rice was an Executive Director for Andor Technology plc from 2004–2013, responsible for all Sales Operations in Europe, Middle East, Africa and Asia Pacific. She has a PhD in Analytical Chemistry from Queen's University Belfast and completed an Executive Leadership Program at Harvard Business School.
Aislinn previously held roles as Senior Marketing Manager with Agilent Technologies Inc. and VP Sales and Business Development with Machine Vision Technology.
Aislinn is an IOD Chartered Director (CDir) and is currently a Board Member with QUBIS & Ammado AG and an Executive Director with Analytics Engines as well as a member of the Northern Ireland Hospice Development Board.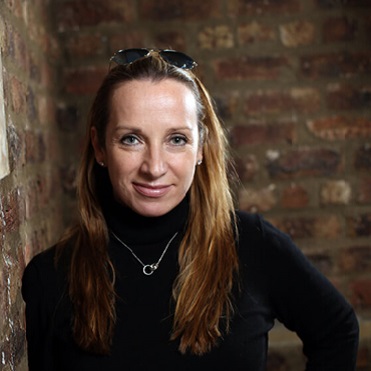 Dr Austin Tanney, Head of Life Science and Healthcare, Analytics Engines
Austin is Head of Life Science and Healthcare, Analytics Engines and is responsible for the development and commercialisation of Analytics Engines' XDP data platform for the life science and healthcare sector working with research organisations, healthcare organisations and the Pharma, Biotech, and Diagnostics industry.
Austin received his PhD in Biomedical Science from the University of Ulster in 2001 and has spent the last 15 years working in the commercial sector in a range of companies from start-ups to multi-national corporations.
Prior to joining Analytics Engines, Austin worked in the Almac group in a number of roles. Most recently he was responsible for the global marketing functions of the Drug Development and Diagnostic Development business units. As a qualified member of the Chartered Institute of Marketing, he has a keen interest in the market driven approach to strategic product development and commercialisation.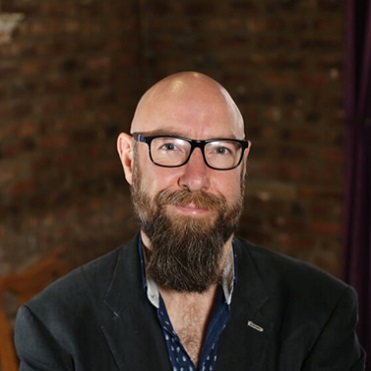 Get Insights & Customer Stories from Virgin Media Business
Accelerate your business growth
with information, advice and more