Guest Wi-Fi Set Up Guide – CHITA Router
To set up either a 2.4Ghz or 5Ghz guest wireless network, please follow the steps below.

Step 1: While connected to your CHITA router, either through a wired or wireless connection, open any browser, enter 192.168.0.1 into the address bar and press enter. This will take you into the router GUI (Graphical User Interface).
Step 2: You will need to log into the GUI by entering your username and password which can be found on the sticker on the back of your CHITA router.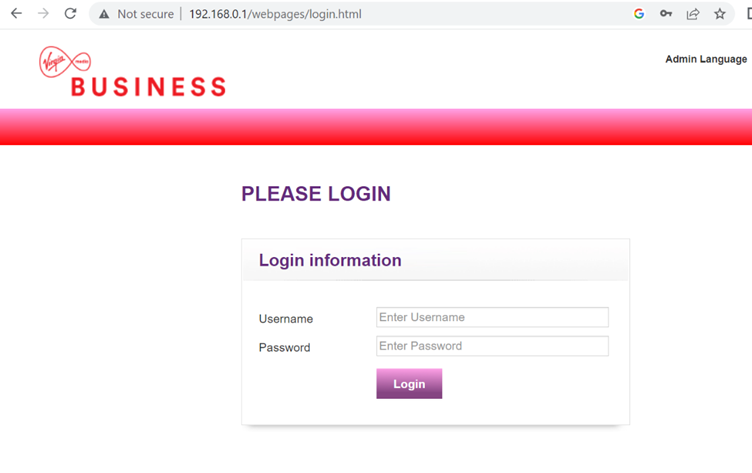 Step 3: Now that you have accessed the GUI you will need to click on Wireless > Basic Settings > Guest > On.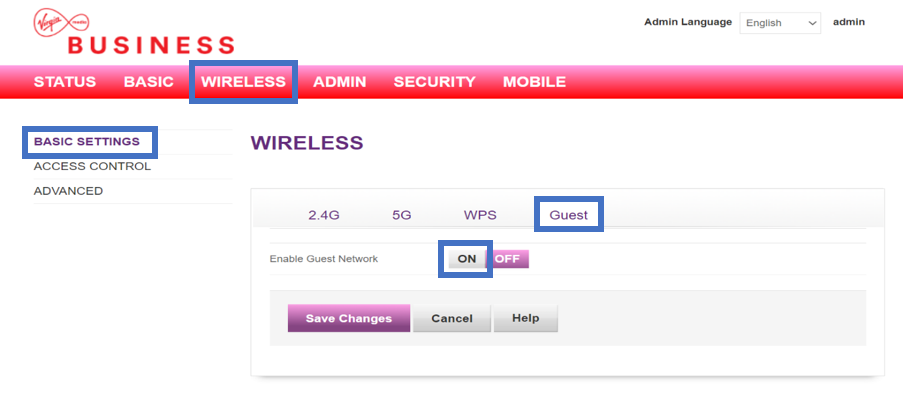 Step 4: The below default options will appear. You can set your own guest network name/s by entering your chosen name into the 2.4GHz and 5GHz network sections. You can set your own password by entering this into the password box. A password must be set up to enable guest Wi-Fi. You can set the maximum number of guest connections between one and ten. Once you are happy with the changes you have made click save changes.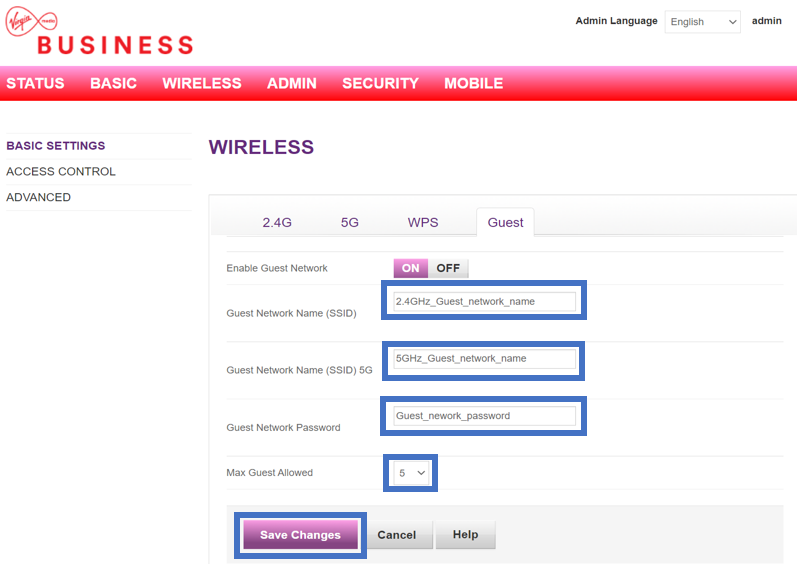 Once you have clicked saved changes your changes your Guest Wi-Fi Network will be enabled.