Super hub (50 Mbits Broadband) guide
Information about your Super Hub router and 50Mbits Business Broadband
Take every available online business advantage, enjoy commercial dealings made quick, slick and wireless, and give your people the best internet access around. With the Super Hub 2ac on your side you can do it all.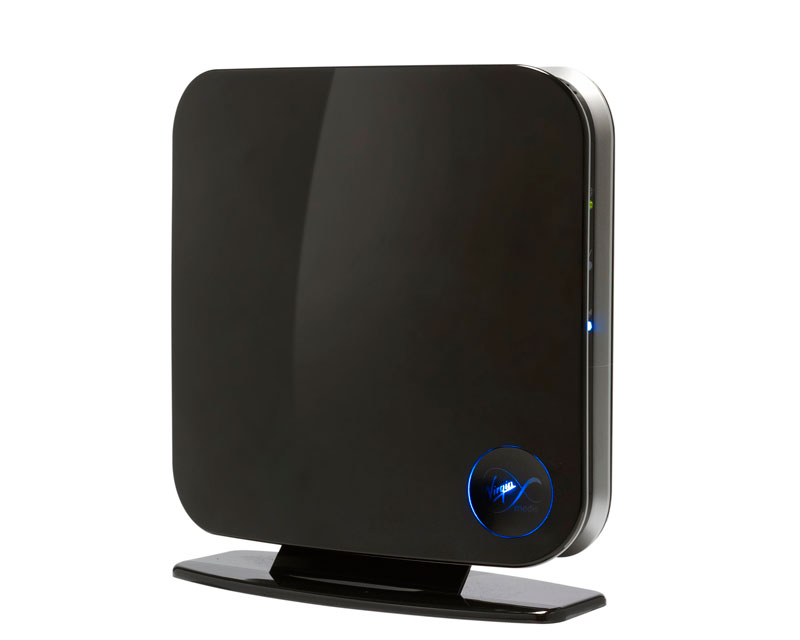 What are the contents of the Super Hub?
Your Super Hub will be supplied with:

1 x UK mains 12v power adapter.
1 x RJ45 Ethernet cable (1.8 metres long).
The Super Hub is a Virgin Media Broadband cable access device. It has the following main functions:
Cable modem to connect your own IT equipment e.g. PCs etc. to the Internet WLAN.
Gigabit LAN switch, to connect your wired devices.
WLAN device supporting dual band Wireless 'n' (2.4GHz or 5.0GHz).
DHCP, managing IP addresses and address translations in your LAN/WLAN.
Configurable software firewall, enabling filters and controls to be set on incoming and outgoing traffic.
What are the capabilities of the Super Hub?
1 x Dynamic IP address with NAT.
1 x Static IP address with NAT.
5 x or 13 x IP address (sub-net) with static routing.
1 x main SSID – wireless network.
2 x guest SSIDs.
What are the connections on the Super Hub?
The Super Hub has the following connections:
1 x Power connector.
1 x Coaxial cable connection.
4 x Gigabit Ethernet connection.