Transform your business with a Leased Line
Don't Just Get Ahead. Stay Ahead. Discover Dedicated Internet Access with the Government Gigabit Voucher Scheme (*scheme closed as of 13/05/2020)
'SMEs are revolutionising the UK's economy'. No matter which article, thinkpiece or blog you read on small businesses, you can bet that some variation of this sage observation will be included somewhere in the first paragraph. Unfortunately, all of these pieces contain a single, crucial error: using 'revolutionising' in the present tense. Quite simply, the revolution is over and SMEs have fundamentally and permanently altered the business landscape of this country. In 2017 alone, they accounted for £1.9 trillion of private sector turnover1, a resounding demonstration of their power and influence over the economy as a whole. Over the past two years, we've witnessed the inexorable rise of the SME, and as one of the UK's leading connectivity experts, it's our job to provide the solutions that will continue to help these businesses grow, innovate and excel in a digital world.
The success of the SME has been in no small part thanks to their ability to adapt, transform and embrace new technology. Where larger, more established organisations might need months or even years to adapt, smaller businesses can make the most of their natural agility and take advantage of opportunities that enhance their business model and improve their efficiency. This means that in a digitally driven world, SMEs need a connectivity solution that further encourages flexibility, gives scope to ambition and above all, provides a reliable, secure platform upon which they can achieve their digital potential.

The government tends to agree with this assessment, hence the introduction in March 2018 of the Gigabit Voucher Scheme (*this scheme is now closed as of 13/05/2020). By giving small businesses a connection that's powerful, reliable and most importantly, entirely their own, the aim is to empower them with the tools they need to continue to thrive in the digital sphere. This goes beyond simply providing the raw connection however. In an environment where the resources needed for updating infrastructure are often limited, we aim to ensure that every small business that signs up for the scheme has the necessary digital groundwork in place to take full advantage of a product like Dedicated Internet Access. This means contributions of up to £2,500 towards installation from the scheme alongside affordable tech support and preferential monthly rates. SMEs can take ownership of their own connectivity, creating a secure digital platform on which they can grow their business offer, support their customers and keep their people productive.

The Gigabit Voucher Scheme is a fantastic digital opportunity for a small business, providing a dedicated internet connection that can easily support seamless mobile working and complex cloud applications. However, new technology brings with it new challenges, not least of which is ensuring SMEs are protected against a whole new generation of cyber threats. When over one half of small businesses and two-thirds of medium enterprises have experienced a cybersecurity breach in the past 12 months2, the need for a security solution that's as flexible as the businesses it protects becomes apparent.
Clearly then, having incredible connection speed is only one fraction of the battle. A great connectivity solution needs to provide SMEs with the bandwidth, security and flexibility to stride fearlessly into the digital sphere, using the technology and tools at their disposal to create, innovate and push the boundaries of their business. This is the goal of Dedicated Internet Access (DIA) with a Palo Alto Networks next-generation managed firewall. A dedicated gigabit connection, symmetrical upload and download speeds and 99.85% service availability, backed up by market leading security technology: all of this adds up to a powerful platform that empowers digital transformation.

In practice, this means that now more than ever, SMEs have the opportunity to cement their place at the top of the digital food chain. Their natural agility, combined with the incredible benefits of DIA unlocks a whole host of potential technological advantages. Integrated mobile working? Not a problem. A stable, symmetrical connection enables key people to easily and securely access
critical applications at home or on the go, any time of the day or night. Customers expecting seamless access to core services? Six hour fault fix options are available, ensuring there's never a danger of losing business or facing dissatisfied customers thanks to unreliable connectivity. On top of all of this, a Palo Alto Networks managed firewall means that in a digital environment where small businesses can struggle to find security that adequately meets their needs3, DIA customers have access to a firewall with threat prevention and wildfire licence, not to mention 24/7 support from a dedicated team of security experts. Perhaps even more essential to a small business is the fact that when properly implemented, the Palo Alto firewall can also help resolve external challenges, like remaining compliant in the face of new GDPR legislation.
SMEs are leading the charge towards a digital-first economy. Driven by passion, innovation and no small amount of hard work, these businesses require connectivity solutions that support their digital ambitions and empower continued growth. As a registered partner of the Gigabit Voucher Scheme, we're delighted to able to offer affordable, highly flexible dedicated internet access and market-leading security, designed to kick-start digital transformation and keep SMEs ahead of the game.
To find out if your business is eligible to claim money back against Dedicated Internet Access with Palo Alto Networks next-generation managed firewall, click here.
1 UK Small Business Statistics 2017 - www.fsb.org.uk/media-centre/small-business-statistics
2 Cyber security breaches survey 2017 gov.uk
3 The Cyber Security Delusion in Small Businesses (2018) www.itproportal.com/features/the-cyber-security-delusion-in-small-businesses/
Get all the insights straight to your inbox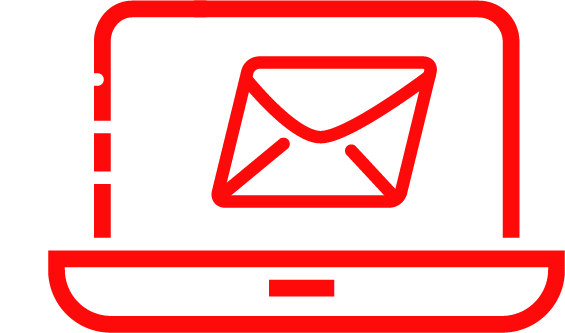 Download our top guides and reports
Like this article? You may also be interested in these too!