5 easy ways to make your data more secure
Get tip top security with our top tips
It pays to stay secure in more ways than one – here are some easy-to-implement measures to keep your business safe and thriving.

It's hard to believe a recent study found many UK businesses respond to a cyber-attack by doing absolutely nothing.

But it's true; in the Hiscox Cyber Readiness Report 2017, 35% of businesses were found to have continued as before in the 12 months following a security incident.
The statistic is all the more staggering considering that cyber-crime and data breaches currently cost UK small businesses £34bn[1] a year. What's more, next May sees the implementation of the General Data Protection Regulation (GDPR), after which SMEs will face increased fines of up to £17.5m for failing to prevent data breaches.
When it comes to security, the old maxim applies: prevention is better than cure. So, if you're concerned about your network, read on for five top tips that could help keep you and your customers safe, and ensure your business continues to thrive and grow.
It's important to keep software and apps up-to-date; they contain security upgrades essential for keeping devices and data safe. Don't forget that, usually, updates include improved features and functionality, so it also makes sense to download them from a user perspective.
Using the most current web browser is a good place to start. WhatBrowser is a handy website that confirms the browser you're using and offers the latest versions to download.
The strongest passwords are made up of at least three random words using lower and upper-case letters. Adding numbers and symbols makes them even stronger. Never use the same password for multiple accounts and avoid using obvious terms such as your partner's name, your child's name, other family members' names, a pet's name, your place of birth, a holiday destination or anything to do with sports teams.
All SME employees should follow this guidance in order to safeguard data and the security of the firm's network.
According to Action Fraud, there are at least 30 kinds of online fraud, many of which can affect SMEs. Most cyber-attacks happen because of weaknesses in IT systems and software.
One way to significantly reduce the chance of an attack is to encourage SME employees to delete suspicious emails immediately. This means they won't be clicked open, as they often contain fraudulent requests for information or links to viruses. Attachments ending .exe should set alarm bells ringing.
Business-owned computers, tablets, smartphones and devices are at risk of being infected by viruses or malware. It's essential all SMEs are protected from these chaos-causing gremlins by using anti-virus software to prevent infection.
Cyber Essentials is a reasonably priced government-backed, industry-supported scheme to help organisations protect themselves against such cyber-attacks and is well worth checking out.
It's important all staff are not only aware of threats to cyber-security, but also know how to deal with them. The government has produced a range of free e-learning courses to improve staff understanding of the threat posed by viruses, online fraud and more. 'Responsible for Information ' for SMEs takes around an hour to complete.
The government report Small Businesses: What you need to know about cyber-security contains more useful information for SMEs who want to stay safe from cyber-attacks. Meanwhile, if you're looking for a trusted partner to assist with cyber-security, Virgin Media Business can help.
Get all the insights straight to your inbox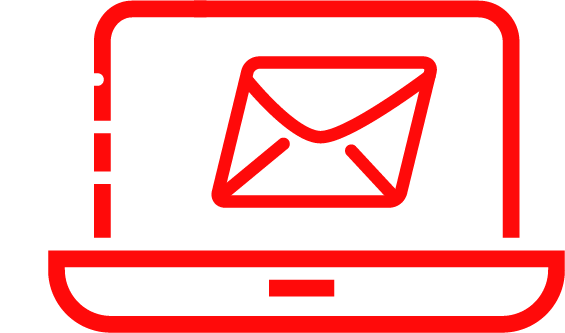 Download our top guides and reports
Like this article? You may also be interested in these too!