Why small businesses should be keeping connected with the Internet of Things (IoT)
Are you ready for the IoT? The answer might just surprise you…
The IoT – the seamless interaction of everyday objects around us using embedded technology – has gradually crept into our personal lives over the last few years.
Now, the IoT lets us do things at the swipe of a screen or the sound of our voice that would've been unimaginable just a decade ago. From asking Alexa to turn off the bedroom light, to flicking the heating up a few notches on the Hive app, there are countless ways we're now connected to inanimate items in our homes.
But while it won't be long before our fridge is texting us to tell us we've run out of milk, developments are also coming along fast in the business world.4[1]

– and 60% agree that companies that are slow to integrate the IoT will fall behind their competition.[2]

It's not too tough to gather data using "things" when you've got the time, the money and the people to develop solutions yourself. But what if you're a small business without those luxuries, yet with the drive to get ahead? Well, it's not just the big players who are strapping sensors on stuff.

Ben Hayes, Chief Marketing Officer at Startupbootcamp IoT, an accelerator for start-ups in this space, says: "In 2018, small and medium-sized enterprises (SMEs) will be able to access IoT technology more than ever before, thanks to the decreased cost of sensors and software platforms".[3] And using these ready-made tools seems to be the way most SMEs are going.

44% of smaller businesses are innovating with the IoT by purchasing services and products from a full-service provider that offers ready-to-use solutions. 59% say the main reason they've partnered, instead of gone it alone, is to accelerate time to market… and it makes sense.[4]

An Analysys Mason survey of businesses in eight countries, including the UK, shows that 51% of SMEs were either unsure or unaware of the IoT, while 23% were not interested in it at all, and only 12% claimed to have some sort of IoT solution. But this gives you the chance to get in there and get ahead.[5]
With a trusted partner, and the accelerated time to market they can bring, you'll be able to do that quicker than Siri can fire up your favourite playlist on your WiFi speakers. And there are plenty of approaches you can take, too.

It's expected that there will be a whopping 200 billion connected objects by 2020.[6]
Lisa Forde, director of online event-stationery company Dotty About Paper, is using IoT developments to run her business better – cutting costs and creating a more systematic office. She says: "Smart lights, temperature monitoring, and even door locking and unlocking will definitely ease our business management and hopefully make working here a better experience for employees."[7]
Other possibilities include incorporating the IoT into your marketing, design and even maintenance, by using sensors in your products to establish how they're being used (and when or how they need fixing). These sensors could also predict when customers need replacement parts, giving you a stream of proactive sales and delighted customers.
You could also use it to make your field agents more efficient and cost-effective, tracking data such as their mileage, hours on the road and number of stops to find ways of improving productivity and reducing your fuel spend.
So, while some SMEs are sitting on their laurels, much of your competition is investigating the tech in big ways. Isn't it about time you thought about getting connected?
The Road to the Digital Future of SMEs
Learn how SMEs are digitally transforming, and how
we can help you to do the same.
Get all the insights straight to your inbox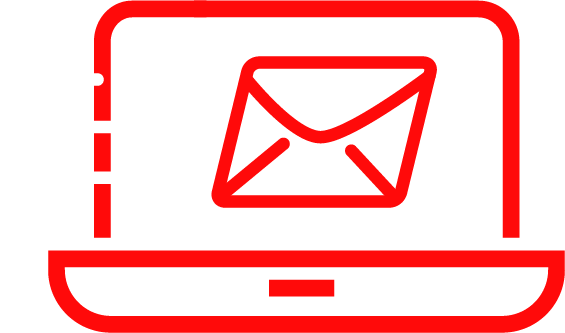 Download our top guides and reports
Like this article? You may also be interested in these too!