Artificial intelligence and immersive experiences: a reality for small businesses?
AI, AR and VR are here… and they're not just hype.
Browse the news and you'll no doubt discover countless tech evangelists warning us that robots are going to take our jobs. Then, watch videos of the latest humanoid developments crashing, malfunctioning or generally misbehaving.
But look past the scaremongering, and you'll see that some of these people are actually onto something.
Because while we may not have our own C-3PO running our offices yet, smart start-ups and enormous enterprises are working away, investigating artificially intelligent tools that are set to put them ahead of the competition.
Want to join them? Then read on as we explore three developments that could just drive your small business to hit the big time…
Artificial intelligence (AI)
Did you know that only a third of small business leaders believe that AI plays a role in their day-to-day business activities?[1]
And it's no wonder, when every time we think about AI, we naturally conjure up the image of those robots we talked about earlier. But in truth, the technology is far removed from what we've seen in sci-fi.
Fergus Caheny, head of the tech group at Smith & Williamson, says: "There are a number of unheralded uses of AI that most businesses will be taking advantage of on a regular basis, which most already take for granted.
"For example, almost every Google product employs AI, from their maps to their email. If a business orders items from big sales sites there are often cues to order-related items. Even simple things like music playing in a shop or workplace usually incorporate a form of AI."
You could get started with AI by looking into intelligent:
CRMs that can automatically route leads, personalise marketing campaigns and more.
Like: SalesForce's Einstein AI
Customer-service solutions that can route issues to the right team and deal with routine problems to free up your actual humans
Like: Digital Genius
Marketing solutions that can manage your channels and allocate budget according to what's performing well
Like: Acquisio
There are so many off-the-shelf AI solutions available today, you can easily plug in some of that robot power and improve your productivity, profitability and performance.
Artificial intelligence (AI)
Head to any tech event, or step into some of Britain's more advanced businesses, and you'll see hordes of adults captivated by eye-covering headsets – or more specifically, the holograms inside them.
This is the world of augmented and virtual reality, and it's time to immerse yourself (and your business) in it. After all, over the past 12 months, the quality of output and equipment has risen and the price has fallen, bringing the technique well into the SME budget.[2]
AR revenue is now forecast to hit $90 billion by 2020.[3]

You could get started with AR and VR by building or seeking out:
Virtual recruitment tools, like this one from the British Army. These can offer candidates things like walking tours of your office, with overlaid information about your business, culture and industry

Training tools, like this one from VirTra. These can virtually put your staff in high-risk or expensive-to-access places so they can train for situations without having to actually be there

Customer-service tools, like this one from IKEA. These could help buyers learn to assemble, operate or fix your products (or simply see them in their space) using an app or Google Cardboard.
40% of organisations using or piloting AR find that the technology exceeds their expectations.[4] So what are you waiting for? Try it for yourself!
The Road to the Digital Future of SMEs
Learn how SMEs are digitally transforming, and how
we can help you to do the same.
Get all the insights straight to your inbox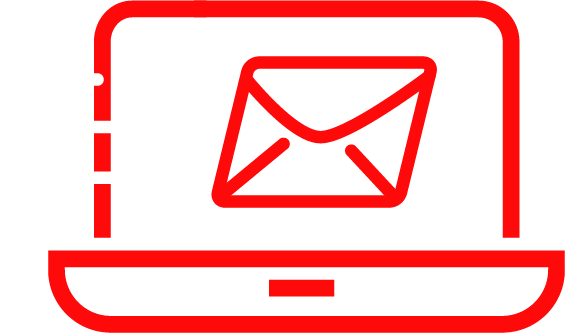 Download our top guides and reports
Like this article? You may also be interested in these too!