Your voice is the most powerful and personal part of your business armoury. It defines you. It engages and reassures customers, suppliers, investors and employees. Now, you can put it front and centre with Cloud Voice.

Cloud Voice is putting small business communication on the same level as enterprises. Our bespoke packages are made for your needs, perfect for businesses under 250 people.
Ideal for small and medium sized businesses who want to upgrade from legacy phone systems
All the latest software, automatic updates and no hardware to maintain
With an inclusive call package, and on-site features

Discuss your needs with our dedicated team
Open Mon - Fri, 8am - 5:30pm
Is Cloud Voice right for me?
Take control with Cloud Voice
Which option is right for my business?
Or if you're a business on the move...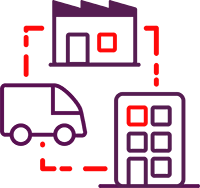 Health and beauty businesses, IT and design sectors, business, financial and professional industries, and skilled trades.
Inclusive call package
All on-site features, including call directing, hunt groups, and reporting
Call waiting, hold, caller ID, blocking, pickup and transfer features
Voicemail
Call forwarding
Applications, including softphone for smartphones and tablet


Why choose Virgin Media Business?
The capability you need tomorrow, today.
You only pay or what you need, when you need it.
Lower your overheads. Let us look after the complex systems.
Level the playing field, compete with bigger competitors, win.
Future-proof your business. You'll always have the latest, updated software.

Move capacity up or down whenever you need to.
You're never dependent on in-house skills or a single point of failure.
Collaboration is easy when everyone can access data from anywhere.
Bundle your service features with a compatible handset, and save each month.
Packages start from £10.50 per user bundle, per month, including user licence, handset, and calls to 01, 02, and UK mobile numbers*
To order – or simply ask a few questions – call us on: 0800 073 1741
*Fair Use policy and T&Cs apply and are available on request. Example per user bundle pricing is based on 10 x functional users over a 3-year contract term, with a Standard handset. For alternative license types, handset types, contract terms and user volumes, different pricing will apply; quotes available on request.UK Mobile calls are defined as calls made to o2, EE, Vodafone and Three networks only.

Discuss your needs with our dedicated team
Accelerate your business growth
with information, advice and more