How to use PR to spread your message
Welcome to the second part of our guide to mastering the art of PR. In this instalment, we'll look at contacting journalists, and help you write a press release.
Let's get started.
Getting the right information, to the right journalists at the right time
So, you're all ready to get in touch with a journalist. But you're probably thinking:
How do I find the right journalists to speak to?
How do I make contact with them?
What do I do next?
Finding the right journalist(s)
Rather than sending a blanket email to lots of journalists at once and hoping for a response, you'll usually get a better response from identifying one person at a time – ideally a journalist who has covered a similar story before – and then making a very personal approach.
How to make contact
All journalists get bombarded with emails, so if you can, give them a call instead, introduce yourself (ideally in the morning when journalists have fewer imminent deadlines) and explain to the journalist why you're calling them. Showing that you've paid attention to things they've covered before, will stand you in good stead.
Hi, I'm [name], calling from [company name]. I saw you recently did great piece on XXX, so I wondered if this story might also interest you….
What to do next
Most journalists will expect you to be able to pitch your story in one or two sentences (so practice beforehand) and immediately explain why it's interesting to their audience.
They will also expect you to have information ready to share with them as soon as you put the phone down – this might be a press release, a link to a blog post, or the 'About us' page of your website.
Make sure you ask for their email address (and direct line if you don't already have it) so you can follow up with them. And maybe follow up on Twitter as well, with a tweet like: @name good to speak to you just now. I'll get that email across to you in before the end of the day.
After a few days, if you've heard nothing more, then maybe drop them an email asking if they need anything else. And if you've not heard anything after a week or so, give them a call again.
What sort of stories is it worth pitching?
There is no 'one size fits all' answer. Different media will cover different sorts of things, but obviously, the bigger the story, the more chance you have of getting coverage. So, particularly in the early stages of Voom Pitch 2018, you may want to combine the fact you've entered and are looking for votes with other news – e.g. product launch, financial figures or recruitment/business.
The sorts of news 'pegs' that journalists might find interesting include:
New product launch
Financial results, particularly massive growth
Looking for funding/support for a clear innovation
Hiring new staff (because of XXX)
Commenting on topical local news
Calling on local support (e.g. voting)
Being shortlisted for an award
Signing a significant partnership agreement
Featuring on national TV
Being endorsed by a celebrity (national, local or trade)
A 'visual' story
When you decide what your 'peg' is, you can create a press release that's ready to send out.

We would always recommend that you create a bespoke press release for your story, but if you're looking for a starting template for local media you could try something like this.
Date: insert date
Local Businessman/woman searching for support
Local businessman/woman [name] is calling on residents of [town/area] to help them win a share of £1,000,000 and pitch their [new] business idea to Richard Branson as part of the Virgin Media Business Voom Pitch 2018 competition.
Voom Pitch relies on public votes to help shortlist the UK and Ireland's most innovative entrepreneurs, and local [business owner NAME, AGE, from TOWN] believes that he/she has the idea to impress all of the judges.
[Quote from the business owner explaining the idea, why it's relevant to local people, why it's innovative and worth supporting, with a clear call to action]
"We're in the business of accelerating great ideas and boosting local businesses," says Peter Kelly, Managing Director of Virgin Media Business. "Whether that's by helping the UK and Ireland's entrepreneurs access superfast broadband, or by establishing the country's most exciting pitch competition, we're proud to be helping the UK and Ireland's small businesses VOOM."
Voting for Voom Pitch starts on 4/4/18
For more information contact:
[name, number, website, twitter handle and url]
Much as we'd love to help all our Voom Pitch entrants with their local PR campaign, we simply can't, but do keep an eye on our website, where we'll be shining a light on some entrants to Voom Pitch 2018, and we will also post more advice and tips on boosting your votes.
Good luck!
Get all the insights straight to your inbox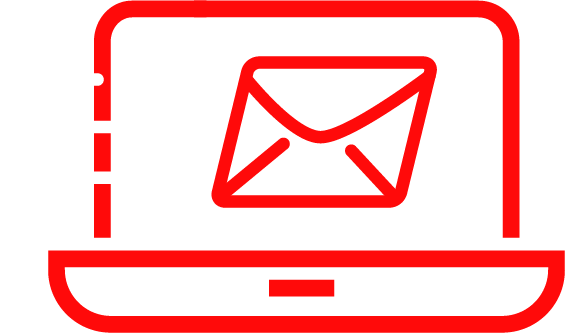 Like this article? You may also be interested in these too!