How to use PR to spread your message
In 2016, 72% of semi-finalists told us that entering had helped their business #VOOM.
In fact, some entrants told us their sales had surged after just a few weeks.
How? Because Voom Pitch is your chance to get noticed. Just ask the businesses like yours who featured among the thousands of column inches in 2016. Or made it on to TV and radio. Or made themselves famous on social media.
With that in mind, this short guide is designed to help you generate positive stories about your business to generate votes, increase interest and boost sales. In our second instalment, we'll look at getting the right information, to the right journalists and writing a press release.
For now, let's start at the beginning.
What is PR and why is it useful?
When you strip it all back, PR is essentially word of mouth – what people are saying about your business.
But some people's opinions are more valuable than others.
What your existing customers and clients say is obviously critical, but the opinions of journalists, other local businesses, partners and even competitors are also incredibly important because they are often disproportionately influential.
You just need an interesting story to tell.
Of course, by the time you start thinking about getting in touch with journalists, you will probably know your pitch inside and out.
But the key difference between pitching to the media, and pitching to your mates, is that you have to make your story genuinely interesting for (often extremely cynical) journalists (and their audience) for them to even consider giving you attention.
In short, it has to be less about 'you' and much more about what you can do for them, and their readers, listeners and viewers, to generate media coverage.
That's why virtually all the best PR campaigns have three common themes, and they always tell a consistent story. Yours should be the same.
1) Who is the audience I'm targeting, and how can I reach them?
2) What is the right message for them – what's the story about my idea that will interest the audience (and the journalist)
3) What do I want people to do, once they know about me?
And, underpinning all of this you should already have an answer to three more questions that you'll be asked by virtually every journalist you deal with:
Why are you doing this?
What problem does it solve?
How will winning Voom Pitch 2018 change you, or your business?
If you're very well organized, you'll also have someone else lined up who could back up your story – a case study of someone who is already using your product, or someone who the journalist 'rates' like a politician, industry expert or celebrity who is willing to endorse it.
You should also expect journalists to ask some awkward questions – generally they're not trying to trip you up, but you should rehearse answers to tricky questions before you pick up the phone, so you'll be confident you can answer them immediately.
For example, you might decide that one audience is a local one – e.g. people who live near you - via your local newspaper, radio or TV station.
The right message for them will probably be very much about you, as a local individual – where your idea came from, how long you've lived in the area, how you've overcome difficulties to get to where you are now, and then what success might mean in terms of local jobs, or for local people; or how you were inspired by a local teacher or businessperson.
And your 'call to action' i.e. what you want people to do, is to visit your pitch page and vote for your business from 5 March.
However, your audience might be a very different one, perhaps a 'trade' one, in which case you'll need to consider very different messages. Neither the journalist, nor the audience will be quite so keen on your personal story – they're probably going to be more interested in your idea – what problem it solves, why it's different to what they've seen before, and how people can find out more.
But your 'call to action' is likely to be very similar indeed.
That wraps up part one. In part two, we'll help you master the perfect press release.
Good luck!
Get all the insights straight to your inbox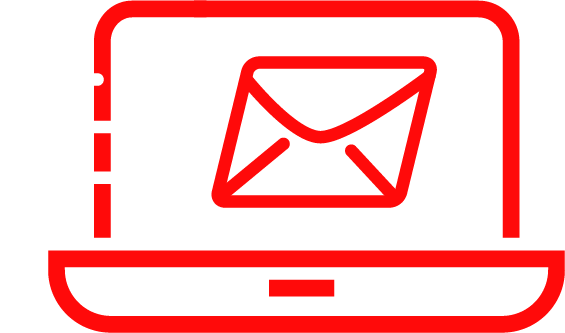 Like this article? You may also be interested in these too!