HITRON – CONFIGURING YOUR WIRELESS
Everything you need to make your wireless setup work for you, whichever device you're connecting up.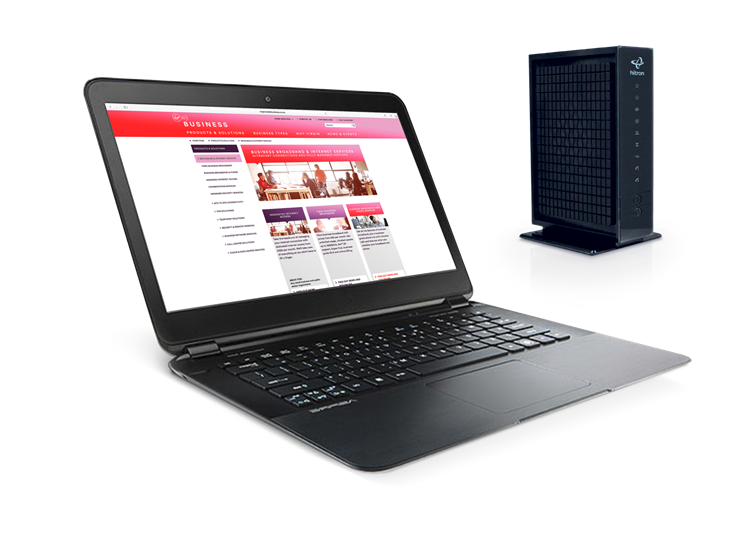 Activating your WPS push-button
By default, your WPS push-button will be switched off. To activate it, you will need to use your GUI until the new frmware is available.
Get started by following the steps below:
Step 1: Browse to 192.168.0.1
Step 2: Enter your Username and Password (available on the back of your modem)
Step 3: Go to WIRELESS
Step 4: Select WPS & SECURITY
Step 5: Toggle WPS to ON
Step 6: Save Changes
You'll need 2.4GHz and 5GHz.
Connecting a wireless device:
There are two ways to connect a wireless device to your router. Either follow the simple WPS push-button method below, or follow the manual method depending on your operating system e.g. for Windows Vista
Simple WPS push-button method:
Step 1: Press and hold the round WPS button until it flashes.
Step 2: Open your device's Network Manager, or find the WPS button on your device. Make sure you do this within two minutes of the button flashing. If you can't find it, follow the manual method, or check your device's user manual
Please note: If you've already got a Hitron router from us and want to take advantage of one of our multi-static IP address options (e.g. 5 or 13 static IP addresses), then you'll need an additional router to enable the full WiFi capability. You can purchase the additional router from anywhere
Talk to someone at Virgin Media Business, report faults or view our online support services.