When: 28 September
Time: 12pm – 7pm
Join our festival of business, with a major twist of rock 'n' roll
Hiya Birmingham!
The Voom Tour 2017 is rockin' up to your neck of the woods. Our big red bus of experts will be dispensing business advice on everything from digital marketing and PR, to social media and crowdfunding.
Plus, you'll be able to enter Voom Pitch – your chance to win £5000 for your business, and brunch with Richard Branson.
See you there!

Register now to let us know you're coming.

Thursday 28 September 2017
Unleash your #VOOM (and get free advice and more)
The point of the bus is to give you everything you need to unleash your business. Whatever's holding you back, it won't be for much longer. We have 1-to-1s and workshops with our friends in advertising, crowdfunding, marketing and more.

Reckon you've got what it takes to impress a panel of experts?
Enter your pitch today and, if it's one of our six selections, you'll be competing in Birmingham for a chance to win cash for your business – and brunch with Richard Branson.
Hurry though - entries close at midnight Wednesday 20 September!

This should give you an idea of what to expect, but don't forget to check back in nearer the time for more up-to-date news and events.

Another big day starts right here.

Inspirational words (and practical tips) from an industry disruptor.

Our panel discuss the hottest topics affecting UK business today.
Nerves o'clock! It's time to pitch. We've selected six of the business that registered ahead of time to pitch live. The best one will win £5,000!

Savour a glass of wine (or chilled beer) and a chat with our superstar business gurus.

It's all over - until we roll up at our next stop.

North Yard
Custard Factory
Gibb Street
Birmingham
B9 4AA
Why visit The Voom Tour 2017?
Business Broadband.
Up to 350Mbps for all. From £32 a month.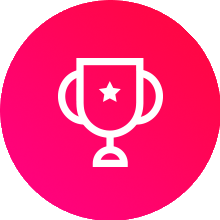 Our friends at Crowdfunder are giving away £1,000 – and brunch with Branson – in a competition you won't want to miss.
Bringing you the latest from the Voomisphere…
Vibe Ticket is a fan-to-fan ticket exchange, that has outed the tout. "It's given me the leverage to communicate to thousands of people we wouldn't have had the time, money or expertise to reach..."
Arthur Kay co-founder of BioBean talks with broadcaster Nikki Bedi about his success…
#VOOM helped to take MacRebur from concept to fully-fledged business, today valued at £7m.
We asked last year's entrants...
… and 77% of semi-finalists said they'd 
do it again. Let them tell you why.
"Voom Pitch really gave us a new platform. So many more people heard about the work we were doing and wanted to get behind us and support us."
Accelerate your business growth
with information, advice and more
Business Broadband. Up to 350Mbps for all.
From £32 a month.