Why end up in the doghouse?
Pick perfect presents, with
Don't Let Her Down.
A pound of gourmet sausages. A hand-muff that clips to the handles of a pushchair. It's fair to say that some of us can get it ever so slightly wrong when it comes to gifts.
Choosing presents can be tricky. There's a lot to choose from out there, and fashions and fads change at break-neck speed. But who doesn't dread that look, the one that seems to be saying something quite different to the 'Aw, thanks' coming from your beloved's mouth? Who wouldn't side-step the doghouse if they could?
Well, now you can. That hand-muff and those sausages were the inspiration for Don't Let Her Down, brainchild of Amy Pandazi and Laura Stockton. It gives everybody – practical men especially – a helping hand on their gift-purchasing.
Amy, from Manchester, says: "I'd just had a baby and all I wanted was a bit of indulgence and love, and my husband bought me a hand muff. We realised some men need a bit of guidance..."
Dontletherdown.com (DLHD) launched in February, and user numbers are climbing steadily. After registering for free, the user is asked some profiling questions, including a few about their partner's interests. DLHD doubles up as a reminder service too. Prompts can also be set up to ensure that no birthday, anniversary, Valentine's or Mother's Day is ever missed. Depending on her preferences, gift suggestions are sent out in the reminder email.
Monetised via affiliate schemes with retailers like John Lewis, Nike, Reiss and Whistles, the site pays Amy and Laura commission on every purchase, even though the sale price remains the same.
Amy says: "We've got about 25 retailers, and a lot more agreed, whose products aren't yet online. Nike were the first brand on board… and John Lewis was another great moment for us, as they have so many great products."
Crucially, all the items are products that Amy and Laura love, endorse and would like to receive themselves.
Amy says: "We've bought the domain names 'Don't Let Him Down' and 'Don't Let Them Down' if we want to expand. We decided to go initially with the business idea that we know ourselves and feel confident with. Our long-term goal is to have a collection of gifting websites aimed at everybody. VOOM is helping to get our name out there, attract investment and to advertise what we're doing. We're not men-bashing. We're just making their lives easier - and women's lives happier."
Get all the insights straight to your inbox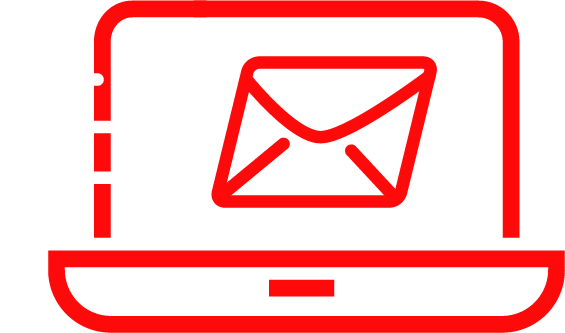 Like this article? You may also be interested in these too!